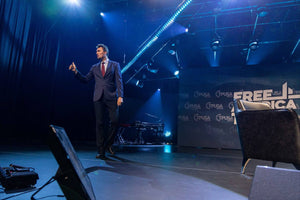 Charlies Journey
Charlies road to radio and stardom began in 2012 when he was just 18 years of age and co-founded Turning Point USA, a non-profit who's mission is to identify, educate, train, and organize students to promote freedom. TPUSA now has over 2500 chapters located on High School and College campuses from sea to shining sea.
Shop Now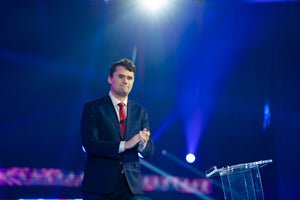 The Birth of The Charlie Kirk Show
In 2019, Charlie began his podcast which has now become a top 10 Apple Podcast as well as a top radio show which broadcasts to millions every day throughout the country.
Shop Now