Thank you for all you do for this great country!
Jack L.
Listen to you everyday Charlie. You are a true fighter of what is true, noble & beautiful!
Laura S.
Charlie you are the voice of reason when nothing else in this world right now is making sense! Thank you for your dedication to spreading the truth!
Lisa R.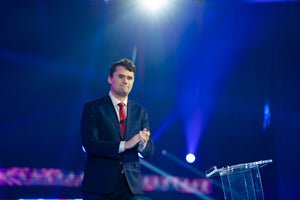 Join the movement
Join the movement by subscribing to the Kirk Club today! At only $17.76 per month you will be supporting the greatest effort to restore America's greatness and bring back traditional family and god-fearing values.
Learn more